Gifts for Car Lovers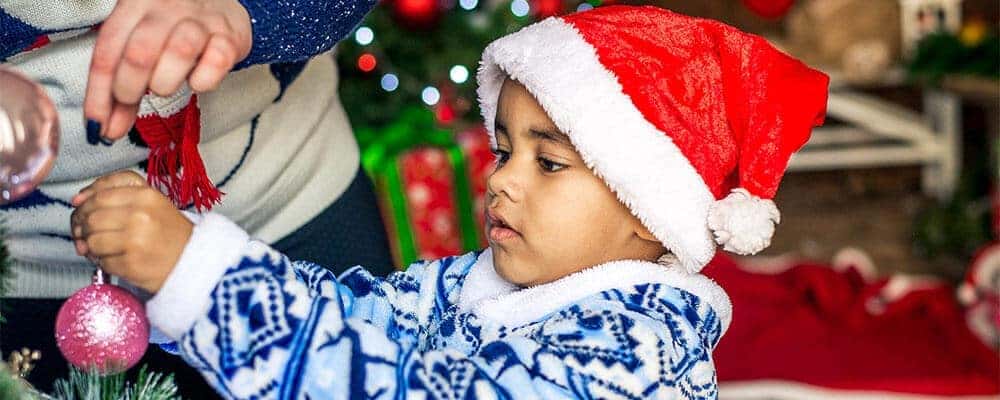 Holidays coming up, or do you have a loved one's birthday on the horizon? Well, you're probably considering a gift for the car lover in your life. Whether you're looking to gift a new Nissan to your car enthusiast relative, or you're looking for some fun automotive accessories, you'll want to rely on Dennis Dillon Nissan to be your gift buying buddy. Check out our car gift guide here in Boise, ID.
Holiday Car Gifts
If you're looking for a great deal on a quality new car to give to someone you love this holiday near Meridian, then make the trip to Dennis Dillon Nissan to check out all the new vehicle specials we have going on right now, including low down payments and low financing rates on a wide range of new Nissan vehicles.
Car Gifts for Him & Her
Not everybody is ready to drop money on a new car this holiday season, though, but that doesn't mean there's not still something out there for that special someone. Check out some of these car enthusiast gifts available right now:
Car Charger – Sure, your spouse's Nissan Rogue might have a USB power outlet, but it's always handy to have more connectivity options on hand.
Leather Upholstery – Take your friend of lover's car interior to the next level of luxury with grade A Italian leather upholstery with many patterns, stitching designs, and colors available.
Automatic Cordless Tire Inflator – Ditch the bike pump and get an easy-to-use tire inflator. A lot of these tire inflators are the size of power drills.
Paint Protection Film – Give that special someone the gift of a long-term, like-new appearance on the car with the help of paint protection film.
Car Dice – Car dice give your Nissan a funky and retro charm.
Yakima Items – Got an outdoor enthusiast or road tripper who also loves cars? Then get them a Yakima bike rack, cargo box, roof rack.
Find More Gifts for the Car Enthusiast at Dennis Dillon Nissan!
The team at Dennis Dillon Nissan is here to help you find the right holiday gift for the car lover in your life! Beyond that, we're here to provide top-notch suggestions for dates or celebration areas in the Boise area. Ready to explore the gifts we have in stock? Contact us today!
---
Related Posts from Dennis Dillon Nissan
While a lot of drivers from Nampa to Ontario wonder if they can get a car loan with bad credit, the fact is that a bad credit score doesn't have to keep you from buying the car you need. At Dennis Dillon Nissan we are pleased to offer affordable car loan solutions for Boise-area drivers, no matter…

Wondering what country makes Nissan? Nissan's country of origin is Japan, and currently, it's headquartered in Nishi-ku, Yokohama. Nissan has four divisions: Nissan, Infiniti, Nismo, and Datsun. As of April 2018, Nissan Motor Company is the world's largest electric vehicle (EV) manufacturer, with 320,000 all-electric vehicles sold globally. Read on to learn more about Nissan…

"What is a good mileage on a used car" is one of the most common questions asked by Boise car shoppers. Good mileage for used cars varies, but generally, low mileage is favored over high, even if the high-mileage car is newer. Normal yearly mileage for a used car is about 12,000 miles. Below, Nampa…