---
About Jamie Hegstad
Dennis Dillon is pleased to announce the addition of Jamie Hegstad as the new Nissan service representative.
Jamie is a veteran of the automotive industry with 30 years of experience along with 14 years dedicated solely to Nissan. 
Born and raised in Montana, Jamie has made her home here in the valley for the past eight years. When she's not at work providing excellent customer service, she's probably out on the golf course. A bucket list she hopes to accomplish is to visit Amen's Corner at the Master's. 
March is one of her favorite months. She can be found cheering on the March Madness teams and especially her favorite team – Gonzaga. Go Zags! 
The Dallas Cowboys is her favorite NFL team. Going to a game in Dallas is also on her bucket list. This May, she has already made plans to go to Oklahoma City to watch the Women's College Softball World Series. 
When she's not playing, watching or betting on sports, she enjoys spending time with family, cooking and smoking ribs and grilling steaks.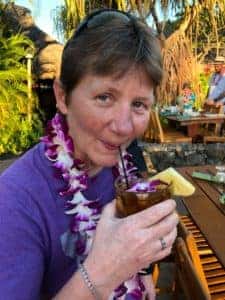 Service
If you want your Nissan Frontier to last for the long haul around Boise, it's best to service it with the experts. Luckily, at Dennis Dillon, our service department is comprised solely of Nissan service experts, all of whom know the ins and outs of Nissan. Thus, they deliver quality, factory authorized Nissan service.
If you drive a non-Nissan, don't worry! Our service experts are skilled enough to service any vehicle. Our quick and tidy service jobs mean that you'll be in the door and on your way down US-30 in no time.
So, whether you're looking for an oil change, a tire rotation, or even a more involved service job, feel free to contact our service department today. It's not a bad idea to keep your eyes peeled for our service exclusive offers, either, since we offer plenty.
Visit Us Today
When you're ready to explore all of what Dennis Dillon Nissan service has to offer, contact us today and ask for Jamie. We're here to serve the greater Boise community.