What to Do in Boise, ID Today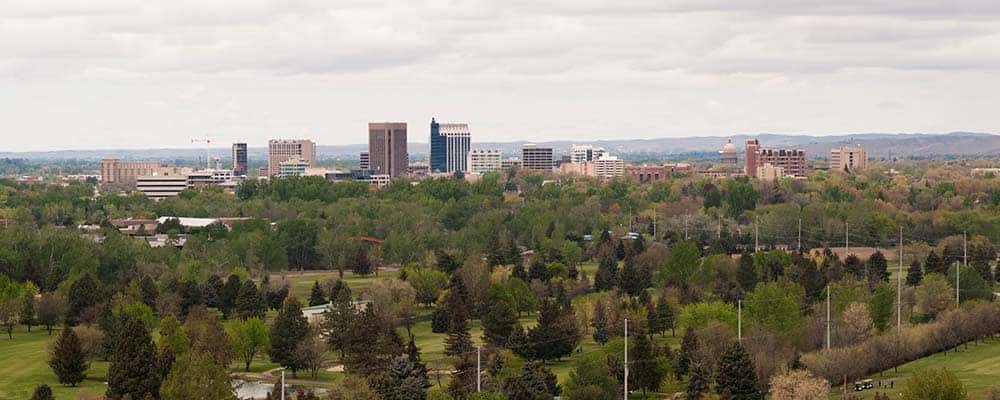 Looking for things to do in Boise, Idaho today? Take the drive from Twin Falls to check out some of Boise's attractions. The locals at Dennis Dillon Nissan are here to help you with this guide of fun things to do around town. Check out our top picks below.
Zoo Boise
With over 300 animals from more than 100 different species, Zoo Boise is one of the most popular destinations in the state of Idaho. The Zoo is also a living science facility, with educational programs for children and adults, special exhibits. Once you and your family are done exploring the wildlife at Zoo Boise, check out its fun gift shop!
Boise Zoo Hours:
10:00 a.m. – 5:00 p.m., September – May
9:00 a.m. – 5:00 p.m., June – August
Last admission at 4:30 p.m. every day
Boise Zoo Location:
355 Julia Davis Drive
Boise, ID
Aquarium of Boise
Since 2011, Aquarium of Boise has brought sea life to our inland community in a vast, 10,000 square foot facility. Here, you'll find hands-on exhibits and an incredible range of biodiversity – from corals, starfish, and stingray, to a shark nursery and giant octopus.
Aquarium of Boise Hours:
10:00 a.m. – 5:00 p.m., Monday – Saturday
12:00 – 5:00 p.m., Sunday
Aquarium of Boise Location:
64 N. Cole Road
Boise, ID
Boise Art Museum
Since the 1930s, the Boise Art Museum (BAM) has been bringing visual art from throughout the region, country, and world to people in Boise, throughout Idaho, and beyond. With an incredible array of exhibitions, collections, and unique educational opportunities, BAM is an invaluable resource for the community and a true joy to experience.
Boise Art Museum Hours:
Tuesday – Saturday, 10:00 a.m. – 5:00 p.m.
Sunday, 12:00 – 5:00 p.m.
Monday, Closed
First Thursday of every month, 10:00 a.m. – 8:00 p.m.
Boise Art Museum Location:
670 Julia Davis
Drive Boise, ID
Idaho Botanical Garden
The Idaho Botanical Garden has an impressive history. It's been a fertile ground in expanding the Boise community's appreciation for plant taxonomy, plant collections, education, cultural and community events. Located in the Boise Foothills, the Idaho Botanical Garden promotes horticultural appreciation, and offers plenty of fun-filled events for the whole Meridian family to enjoy.
Idaho Botanical Garden Hours:
Monday – Sunday, 9:00 a.m. – 7:00 p.m.
Idaho Botanical Garden Location:
2355 Old Penitentiary Road
Boise, ID
Find More Fun Things to Do around Boise, Idaho with Dennis Dillon Nissan!
Dennis Dillon Nissan is your guide to Boise and the entire state of Idaho, and if you follow us you'll also learn fun facts like what's a good mileage on a used car. Have any questions about the Boise or Nampa community? Simply contact us any day of the week! We're here to help.
---
Related Posts from the Locals at Dennis Dillon Nissan
Holidays coming up, or do you have a loved one's birthday on the horizon? Well, you're probably considering a gift for the car lover in your life. Whether you're looking to gift a new Nissan to your car enthusiast relative, or you're looking for some fun automotive accessories, you'll want to rely on Dennis Dillon Nissan to…

Looking to take advantage of all the fun things to do in Boise, ID? Take a look at this helpful turn-by-turn guide to get from Twin Falls to Boise, and from Boise to Twin Falls! Find out how to get to and from these two locations via different transportation methods at Dennis Dillon Nissan. What Country is…

Looking for things to do in Boise, Idaho today? Take the drive from Twin Falls to check out some of Boise's attractions. The locals at Dennis Dillon Nissan are here to help you with this guide of fun things to do around town. Check out our top picks below. What Country is Nissan From? Contact Us Zoo…